Dr. Dylan Reinhart is one of the main characters in the CBS crime drama series Instinct.
Information
Edit
He is a former CIA operative who is lured back to his old life when the NYPD needs his help to stop a serial killer and is a gifted author and university professor living a quiet life teaching psychopathic behavior to packed classes of adoring students.
Dylan Reinhart is an openly gay man who is currently married to Andrew Wilson.
He is an openly gay author and happily in a relationship.
As a child, he was a subject in a psychological study. His study partner, John, was damaged by the psychologist to the point that Dylan's successes were a stressor for John's murder spree, and his dreams motivation for choosing victims. Dylan was less visibly affected, but not unaffected by this study.
Dylan has phonographic memory.
Dylan's father is also in the CIA and has read his book, Freaks.
He was one of the best CIA case officers and Dylan's father used to want to be as good as he was.
Dylan's mother died of cancer in a hospital. This was a causing factor of his hatred towards hospitals.
Dylan quit the CIA to lead a happy relationship with his husband, Andrew Wilson.
Dylan has a love for Beethoven.
He has a peanut allergy.
He is afraid of heights.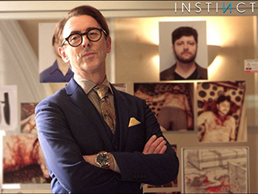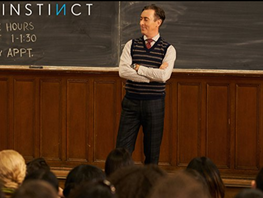 References
Edit
Community content is available under
CC-BY-SA
unless otherwise noted.